Sellier & Bellot Ammo

Sellier & Bellot Ammo For
Sale
Sellier & Bellot History

Louis Sellier fled his home with his family during the French Revolution. Public opinion was fairly dead set against monarchists like him, as demonstrated by the recent beheading of the king and queen. Although the guillotine was considered a humane method of execution at the time, Sellier was not eager to find out just how humane it could be.
Sellier settled comfortably in Bohemia, all in one piece. Holy Roman Emperor Francis I was content to give home to a noted industrialist -- and requested that Sellier establish a percussion cap factory in Prague in 1825. The primer technology had been first introduced five years earlier, and was already finding its way into rifles across post-Napoleonic Europe.
Sellier obliged. He teamed up with one of his countrymen, Jean Maria Nicolaus Bellot, and together they founded the company that still bears their names.
Bulk Ammo Production Ramps Up
Sellier & Bellot soon diversified into ready-made paper cartridges, and later pinfire shotshells. By 1870 the factory produced 10 million rounds annually. Sellier also died in that year, although his heirs would buy out Bellot in 1872. By 1893 S&B had subsidiary plants in Prussia and Latvia, and their trademark appeared in Prague for the first time.
WWI demanded the entirety of S&B's production. After the dust from the war settled and Czechoslovakia declared herself independent from the Austro-Hungarian Empire, S&B became the leading ammo supplier to their new country's army and police. S&B grew even more after the war thanks to successful expansions into Asian and South American markets, as well as the resumption of commercial ammo production. They moved to nearby Vlašim in 1936.
Czechoslovakia became a client state under Nazi Germany, which took over S&B's factory in 1939. Its output only went to the Waffen SS and the Wehrmacht for a little while, however, because the Soviets annexed the factory by 1940. Shortly after that S&B's ammo was turned against the Nazis during the Battle of Moscow.
Czechoslovakia nationalized S&B after WWII. The company flourished, and increased their output by 500 percent. Most of S&B's ammunition was exported during this time, giving them an international presence four years before Joyce Hornady bought in his first transfer press.
S&B Goes Public
S&B became a joint-stock company in 1992, one year before the Dissolution of Czechoslovakia. They were ISO 9001 certified five years later, and finally acquired by CBC, their current owners, in 2009.
Headquartered in Brazil, CBC is a massive operation which also owns Metallwerk Elisenhütte and Magtech. With CBC's money behind them, S&B's presence throughout the world has grown even stronger in the past decade. Their name has especially gained traction in the United States, where shooters buy up literal tons of their ammo.
Ammo Sellier & Bellot Manufactures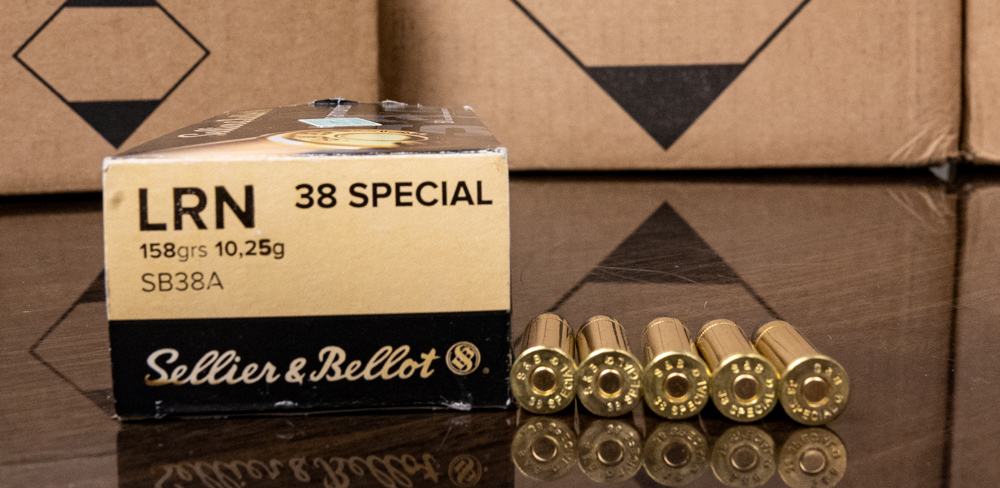 S&B's state of the art factory now produces essentially every commercially viable handgun, rifle, and shotgun cartridge, as well as more specialized products for national militaries. Around three million rounds comprising 71 different calibers leave the factory daily.
S&B's 370 acre production facility is the largest employer in their region, and every component that goes into their ammunition is made on-site from raw materials. The company's focus is high volume and high quality, yet they also make time to manage their own game preserve. Started in the early 1700s, it still provides quarter to fallow deer and red stag. If the deer only knew what goes on behind S&B's walls.
S&B has continually produced ammunition with their trademark on it since 1825. That not only makes them the world's oldest continually operational ammo manufacturer, but also one of the oldest companies, period. (We checked: The oldest company in the world is Kongō Gumi, a Japanese construction firm established in 578 AD. It will take some doing on S&B's part to beat that record.)
Load up on bulk Sellier & Bellot ammunition here at AmmoMan.com. Remember, you not only get cheap prices, but also free shipping on all orders of more than $99.