Tula Ammo

Tula Cartridge Works Ammo For
Sale
All About Tula Ammo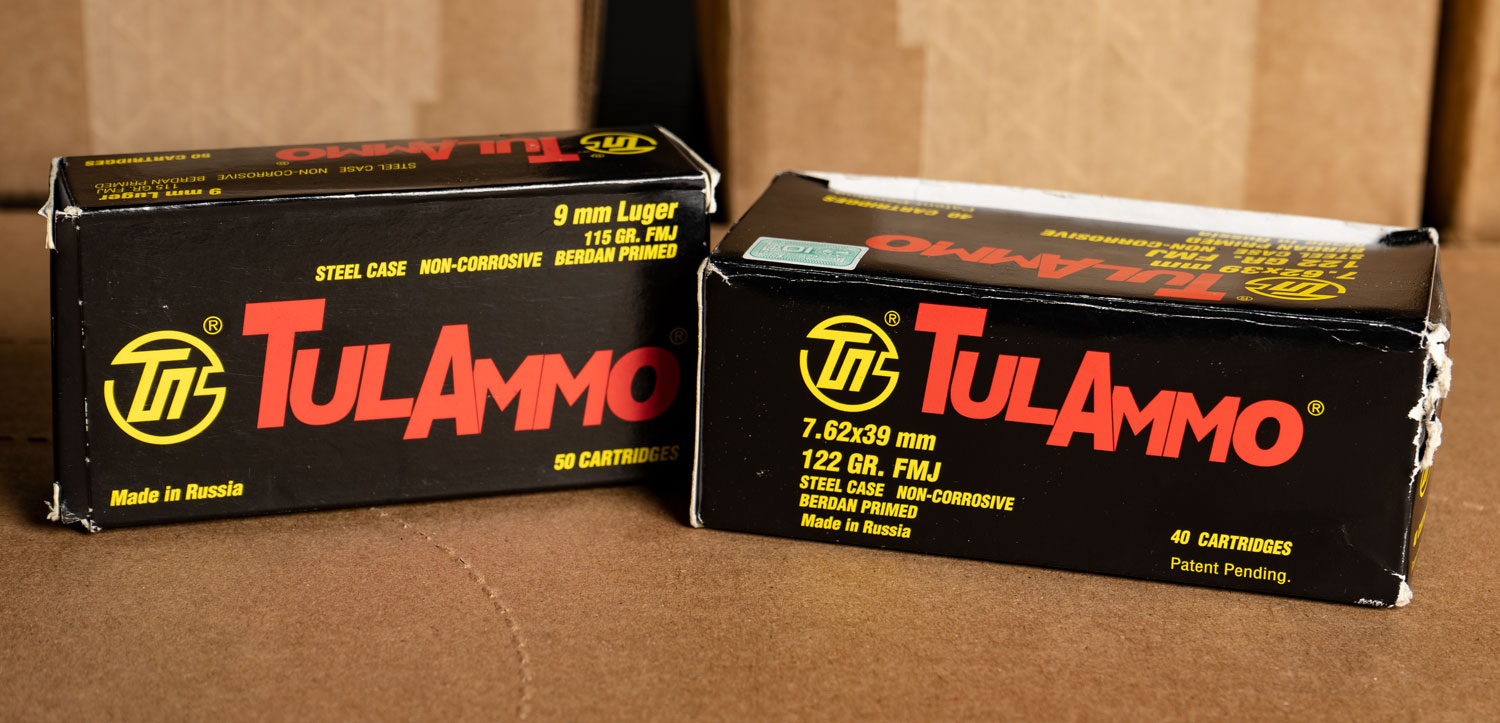 TulAmmo is a Russian ammunition manufacturer that has been a dominant force in the industry for hundreds of years. They are sometimes referred to as either Tula or Tula Ammo and they claim to be the largest supplier of small arms ammunition in the world, with over five hundred million rounds sold every year. TulAmmo produces non-reloadable, steel-cased ammunition for both militaries and the general public at their Tula Works Cartridge Factory, which is located just outside of Moscow.
TulAmmo combines their lengthy experience with modern production processes to produce high-quality, steel-cased ammunition that is coated with a patented polymer to reduce friction and wear on gun barrels. They've chosen to use steel components to drastically reduce the price of their ammunition compared to ammo made using brass cases, and the steel cases are safe for use with modern firearms. TulAmmo doesn't sacrifice quality to produce their value-based ammo, all of their products meet Europe's C.I.P or United States' SAAMI requirements.
Since this ammunition is steel-cased, it's not recommended for reloading, but for shooters who don't reload or are limited in budget, TulAmmo is a reliable and accurate alternative to brass-cased ammunition.
Tula Handgun Ammunition
Handgun ammunition is one of TulAmmo's primary products, and they offer several popular calibers, including the .380 Auto and .40 Smith & Wesson. They also produce the more esoteric 9x18 Makarov and the 7.62 x 54R, a popular choice for Mosin Nagant owners. The 9mm TulAmmo cartridge is often chosen because its cheap price point allows shooters to plow through large amounts of ammunition without concerning themselves with the cost of every round fired downrange. Simply put, it's easy to buy in bulk on just about any shooter's budget and it delivers reliable performance at the firing line.
TulAmmo's handgun ammo is made with non-corrosive Berdan primers. They recently moved from a bimetal, copper jacketed bullet to a zinc coated bullet, which they claim improves accuracy by more than 10 percent over their previous design. Due to the steel casings used in the construction, their handgun ammo exhibits some magnetic properties and may not be suitable for all indoor ranges. The handgun ammunition TulAmmo produces is the right choice for any recreational or competitive shooter looking for reliable and inexpensive practice or training ammunition.
Rifle Ammunition from Tula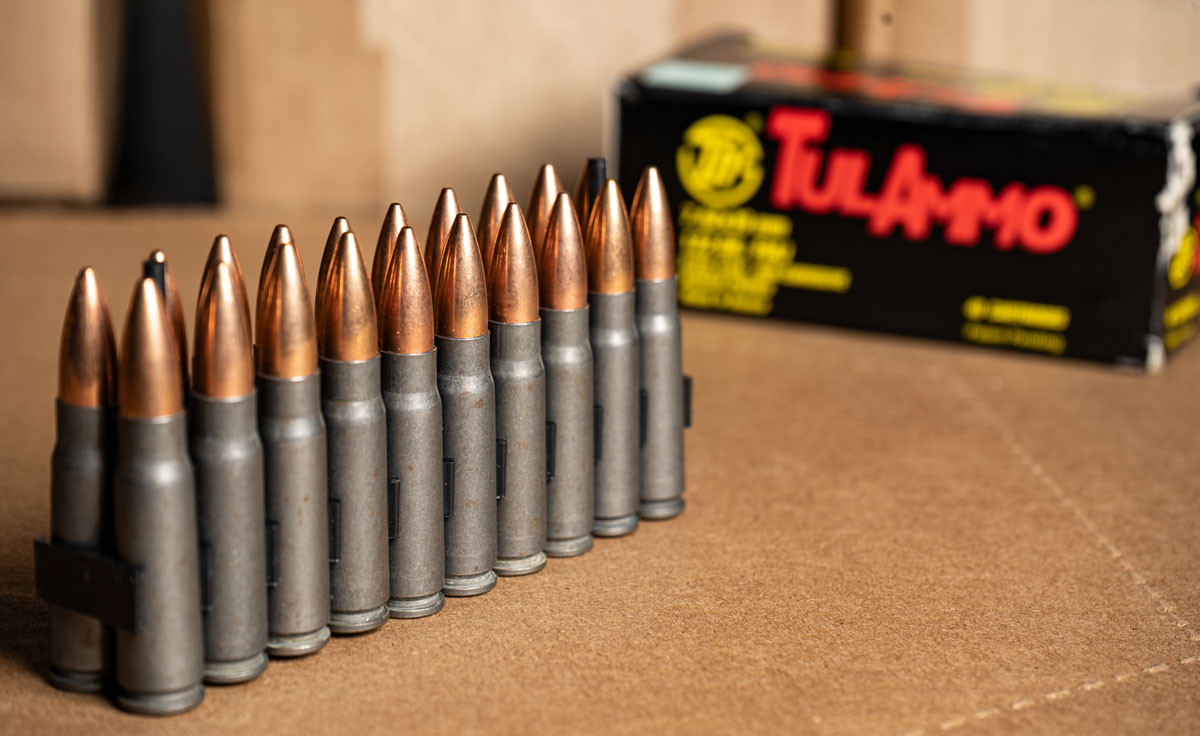 TulAmmo's rifle ammunition offers the same reliability as their brass-cased competition, thanks to Tula's low-friction polymer coatings. The .223 and 7.62x39 are two of their most popular rifle calibers, and both calibers are available in multiple bullet weights. Their 308 / 7.62x51 is a popular choice for both hunting and long-range shooting and is made using Berdan primers. Their 7.62 x 39 ammo is another popular choice for recreational shooting and sometimes for hunting. TulAmmo's rifle ammunition is constructed with anti-corrosive bullets and recommended for use with bolt action, semi-automatic, and carbine rifles. This rifle ammo is also designed and tested to ensure high performance in extreme weather conditions.
History of the Russian Company
Peter the Great brought the company to life all the way back in 1712 when he decided the city of Tula, Russia needed to become a producer of ammunition. In 1882, the newly formed Tula Cartridge Works had already produced over thirty million rounds. Over 25 percent of ammunition used by the Soviet army during World War I was produced by TulAmmo and the brand continued to supply ammunition for the army through World War II. After the wars, they automated their production line and continued to develop new types of ammunition. TulAmmo originally used brass cases for their ammunition but pivoted to steel cases in the 1920s in to protect Russia's precious metals supply.
In 2005, TulAmmo took over Ulyanovsk Cartridge Works, which was built in 1916 by the Russian government in the town of Ulyanovsk (then known as Simbirsk). The Ulyanovsk Cartridge Works manufactured over three hundred and fifty million rounds for the Russian military during World War I and made history when every 1 in 3 rounds used by Russia during World War II was made by Ulyanovsk.
After more than three hundred years, TulAmmo remains an active and prominent provider of ammunition for the global firearm community. TulAmmo is now exporting an estimated 50 percent of their overall ammo production and they have well-established a reputation for providing the best-bang-for-the-buck ammunition on the market today. Their low costs, high-quality product, and well-backed reputation make TulAmmo a dominant contender in the budget-priced ammunition market.