Federal Ammo

All About Federal Ammo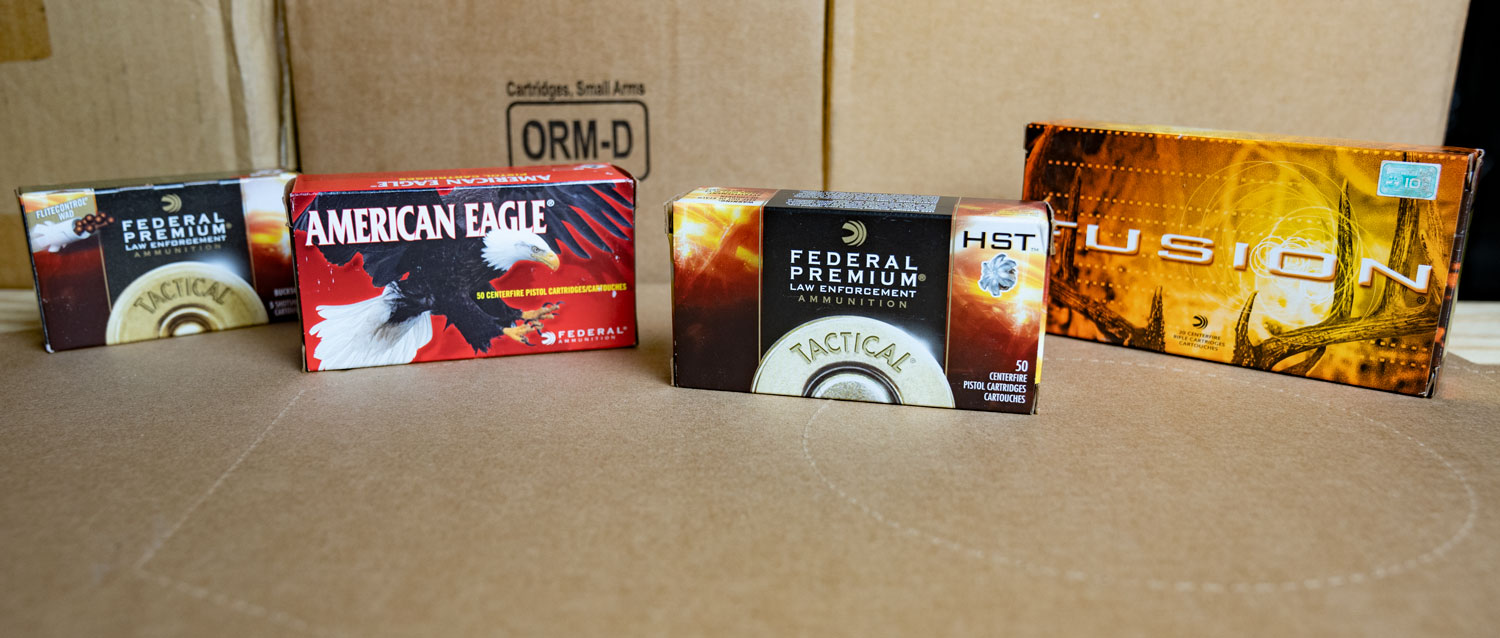 Federal Ammunition is a manufacturer of an astounding range of ammunition in many calibers and is near the top of the list of the world's largest ammunition producers. Over 1,000 employees work around the clock seven days a week in their Anoka, Minnesota factory churning out shotgun, rifle, handgun, and rimfire ammunition. Federal has developed thousands of different rounds for hunters, recreational shooters, and competitive shooters, as well as ammunition for self-defense and law enforcement.

Federal's dedication to quality, safety, and innovation make them one of the most trusted names in the industry. They leave no stone unturned when it comes to quality control—they even have a process for tracing a round back to the employee who oversaw its production.

All of Federal's ammunition is made to be reliable and perform to a high standard. Their flagship ammunition is known as their "Premium" line, which is constructed with precision-built, reloadable brass cases, clean-burning powders, and the highest-performing projectiles.
Federal Rifle Ammunition
Federal provides rifle shooters with a mind-blowing number of options. Their Gold Medal Match rifle ammo is often chosen by competitive long-range shooters because it is factory-made rifle ammunition that is just as accurate and reliable as handloaded rounds. For hunters, they offer ammunition for the smallest to largest game, including the classic 30.06 Springfield, the popular 300 Win Mag, and Federal's own 224 Valkyrie, a cartridge that features a heavy bullet and a longer range than other rounds in its class.
Lake City Ammo
Among our selection of Federal ammo here at AmmoMan.com, you'll find a number of rifle rounds produced at the Lake City Army Ammunition Plant. This military-grade ammunition is incredibly popular among civilian shooters. Noted for its reliability and affordability, look for Lake City M855 and other mil-spec ammo scattered among the American Eagle and other loads for sale here.
Federal Handgun Ammunition
From self-defense to target shooting, Federal manufactures handgun ammunition for every application imaginable. They are an all-time leader in personal defense ammunition—their award-winning Hydra-Shok handgun ammo is designed for optimal performance in self-defense situations and is available in popular calibers like 380 ACP, 38 Special, and 9mm.
Federal HST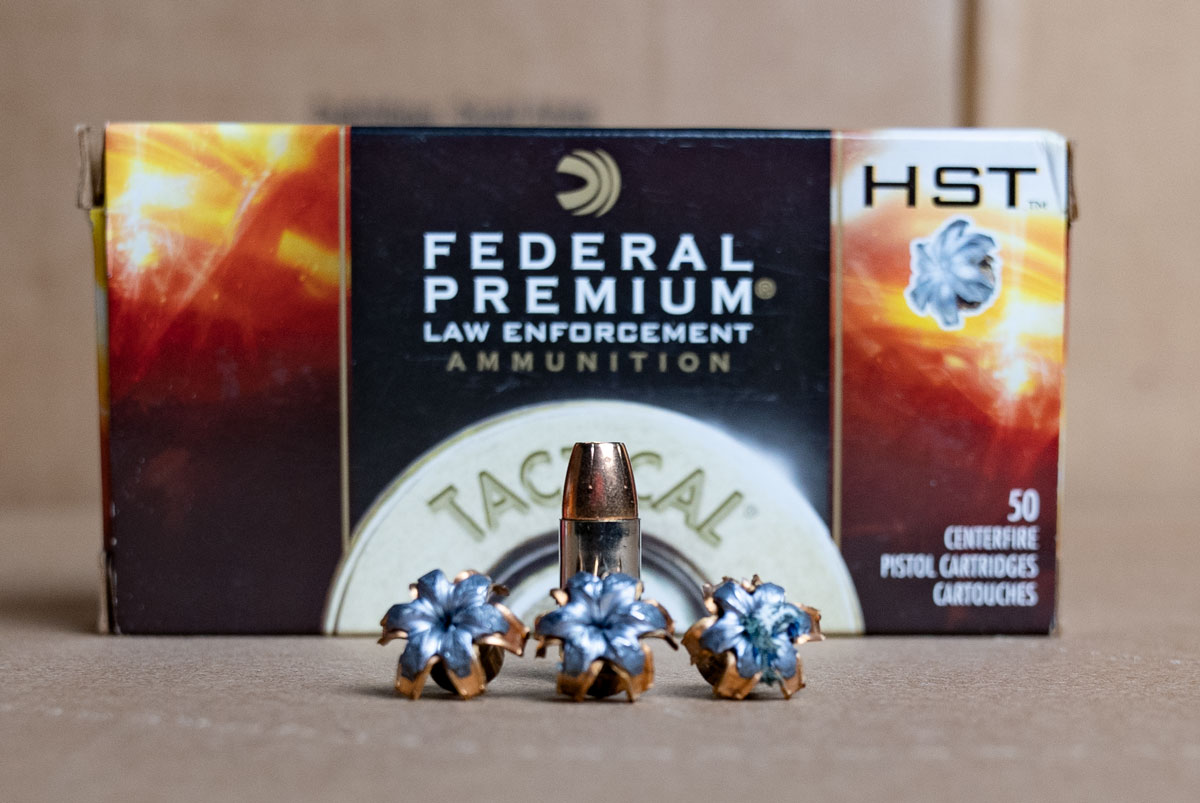 Federal's HST handgun ammunition is part of their Premium line and was created in response to law enforcement's request to make a self-defense round that had maximum expansion without sacrificing penetration. Originally restricted and only sold to law enforcement officials, HST ammunition has been available for purchase by the general public since 2015. In many circles, HST is considered to be the absolute best self-defense round you can carry in your handgun because of its expansion and penetration capabilities.
Federal Syntech - Total Synthetic Jacket
In an effort to continually innovate, Federal recently launched their Syntech line of ammunition. This unique ammo is available in several handgun calibers and features a Total Synthetic Jacket made with a polymer coating. This special coating prevents metal-on-metal contact and significantly reduces the chance of splash-back occurrences when shooting at steel targets.
Federal Shotgun Ammunition
Federal produces several lines of 410 Gauge, 20 Gauge, and 12 Gauge shotgun ammunition for many different applications. Their Target Load shotshells are trusted by competitive shooters because of their consistent performance and Federal's Game Load is a hunter's top-pick due to its accuracy and ability to take down waterfowl and game of all sizes. Federal also offers low-recoil shotgun ammo and slugs designed for personal defense. Federal Rimfire Ammunition.

Not to be outdone by their centerfire and shotgun ammunition, Federal also produces several types of .22LR for plinking, competitive shooting, and hunting small game and varmints. Their Target .22LR is made specifically for semi-automatic firearms, their Game-Shock .22LR features a copper-plated bullet that will make quick work of pests, and their Gold Medal High Velocity Match 22LR undergoes a strict quality control process to ensure reliable ignition, tight groups, and proper feeding. Federal's 22.LR ammo is so accurate, several of the top US Olympic shooters use it regularly for practice and competition.
History of the Company
In 1922, Charles L. Horn took over a small ammunition plant in Minnesota, where the headquarters still sits today. Horn created an unusual distribution plan that included placing Federal's products in gas stations and grocery stores, and the strategy was successful for developing their name and reputation. In 1941, they were contracted by the US government to build and run the Twin City Ordinance Plant so they could produce small arms for World War II.

In 1960, Federal became the first manufacturer to color-code shotgun shells. This was done to minimize the chances of shooters loading the wrong gauge shells into their shotgun. This was such a well-received idea that the practice of color-coding shells is now an industry norm.

In the late 1970s, Federal developed their Premium line of ammunition, which uses superior-quality bullets from other manufacturers. For most of the years they have been in business, they used the name "Federal Premium", but they recently rebranded to simply "Federal", reserving the Premium name for their top-of-the-line ammunition. Federal is currently a subsidiary of Vista Outdoor Inc, and in addition to the ammunition produced under the Federal name, they produce American Eagle, a value-priced ammunition option that provides reliability and solid performance.

Throughout its nearly hundred years in business, Federal Ammunition has maintained its reputation as a top choice for hunters, competitive and recreational shooters, and law enforcement. Their constant innovation, high standards, and outstanding quality control helps them maintain their dominance the ammunition industry.